Flagstick Remobilizes Management Team at Poly Park 2010 in Guiyang, China
January 2014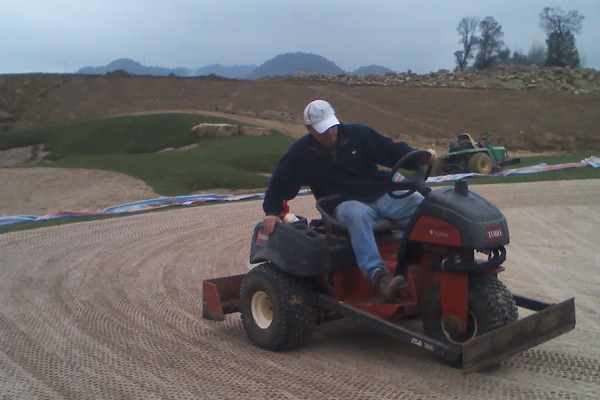 After a one-year hiatus, the Flagstick team was remobilized at Poly Park 2010 in August with an aggressive construction schedule ahead. Working with the Poly Group (China's largest state-owned real estate developer) and JMP Design, Flagstick will guide construction over the coming months, with project completion scheduled for summer 2014.
The team's current focus is on grassing five more holes to boost adjacent real estate sales. The community will feature luxury villas, condominiums, and two clubhouses, one for the course and one for the driving range and teaching facility.

The golf course, designed by master architect Mark Hollinger, measures 7,400 yards and features water hazards on half the holes. Guiyang's dramatic topography is showcased with a routing that winds through deep canyons and climbs steep, forested hillsides. With the hard work of this excellent team, Poly Park 2010 is shaping up to be one of southwest China's finest.